Custom cuts! Custom engraving!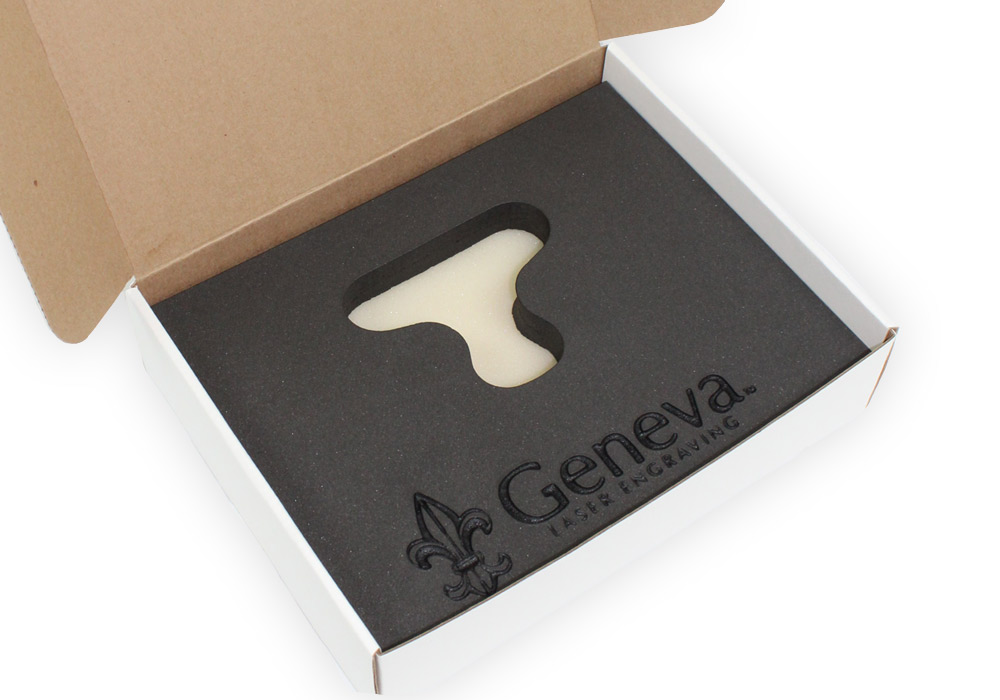 Customize your product presentation with Geneva Enterprises foam fabrication and engraving.
Geneva Enterprises has been servicing the Healthcare industry for over 10 years. As our custom foam business has grown, so has our in-house manufacturing capabilities. With our new engraving equipment, we are thrilled to take our services to the next level.
Foam engraving allows our customers to brand and customize their products with private label branding. But we didn't stop at just foam… our laser engraving equipment can personalize:
Foam pillows, mattresses and positioners
Trophies and awards
Glass and metal water bottle
Cardboard packaging
Musical instruments
Cutting boards and other wood decorative items
Corporate and institutional gifts
For more information on our custom engraving opportunities, contact your sales person or our Customer Service team at 262-767-9870.